Equipment introduction
---
The machine is directionallyresearched and developed equipment for automatic paper feeding, box folding,glue spraying and bonding operations of cover and tray cartons. It adoptsmechanically and electrically synchronized automation method for working, PLC andman-machine interface control with mature process, mature and reliableoperation, and is the best choice in universal machines to improve quality ofcartons, reduce manual works and improve enterprise efficiency;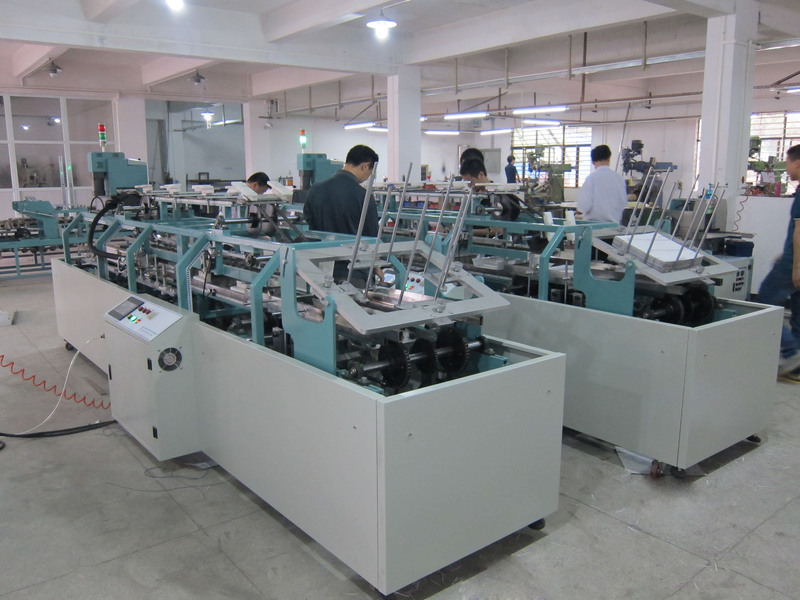 Characteristics & advantages
---
1. Full mechanical continuous working mode with stable performance; the carton forming section of the equipment accomplishes motions including enclosing, edge wrapping, ear folding and forming.
2. It adopts PLC programmable controller, photoelectrical tracing system, touch screen man-machine interface to fulfill full automation of the one-time forming production process for cover and tray cartons;
3. Domestic initiative full-mechanical work mode combining paper feeding, forming, glue spraying, bonding; forming jigs and forming positioning adopt full-chain linkage manner, cooperated with precise forming, producing exquisite cartons;
4. It is suitable for cartons in different specifications with same bonding method; the size can be conveniently and quickly adjusted;
5. Adopting imported Spanish MELTON glue gun cooperated with precise counting by coder and decoder, the glue spraying system is stable and precise.
6. Box folder adjusting system adopts manual adjusting. Customers can adjust the folding mechanism manually according to carton sizes; style shifting among carton sizes is convenient and time efficient.
7. It is set with automatic reminding function for insufficient paper storage;
8. This equipment is specific for cartons in different sizes with same folding method. Our Company can also design and manufacture equipment with non-type folding process as required by customers;
Working process

---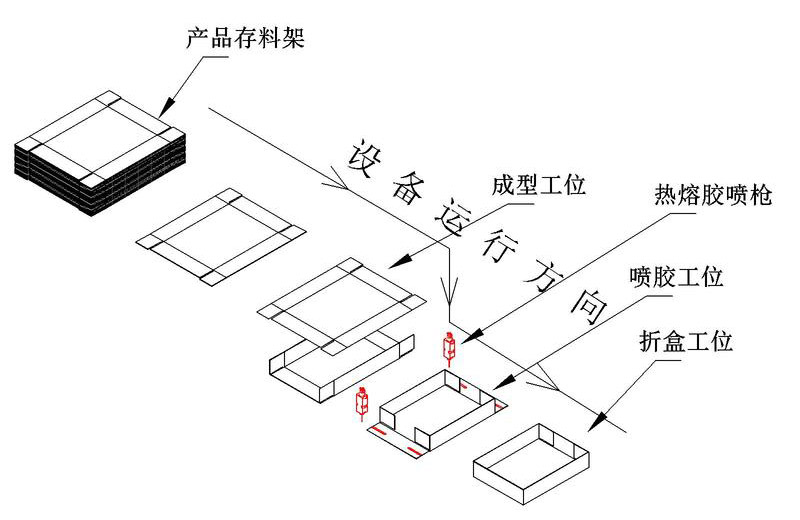 ---
Video demo 1 (Cannot play video please click here)

---
---
Video demo 2
(超大天地盒折盒粘盒机__非标2013-003)
Equipment application case exhibition

---